"Everything in Life is Vibration" Albert Einstein's states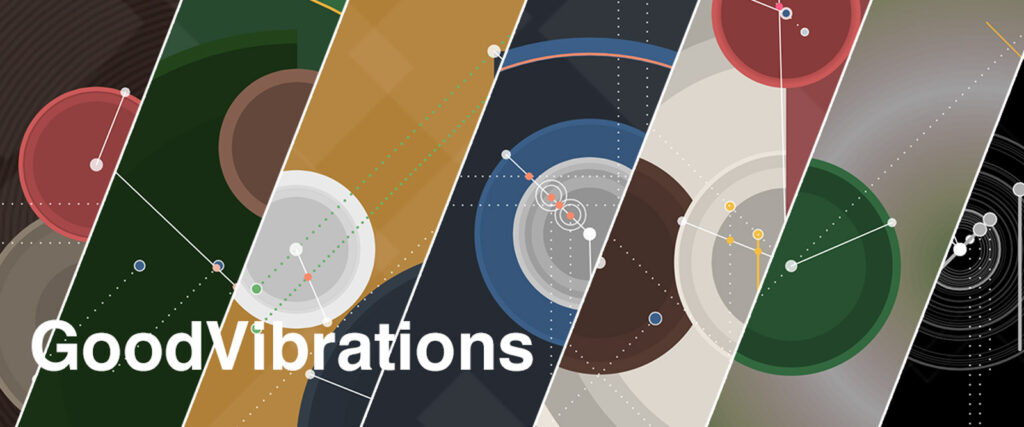 Good Vibrations is a kind of philosophy from our culture. It's not just a graphic, or melody. It mentions our journey through all of our lives. Inspired by Minimalism and some works of Ligeti György Sándor and Steve Reich, Good Vibrations creates unique geometries by each unique transaction hash. "Everything in Life is Vibration" Albert Einstein's states. The universal law of nature states that everything has its vibration, and all vibrations will make their voice audible or inaudible. It's all of our events in the totality of our life, from every dimension—and we cannot determine if they are good or bad, dark, or light.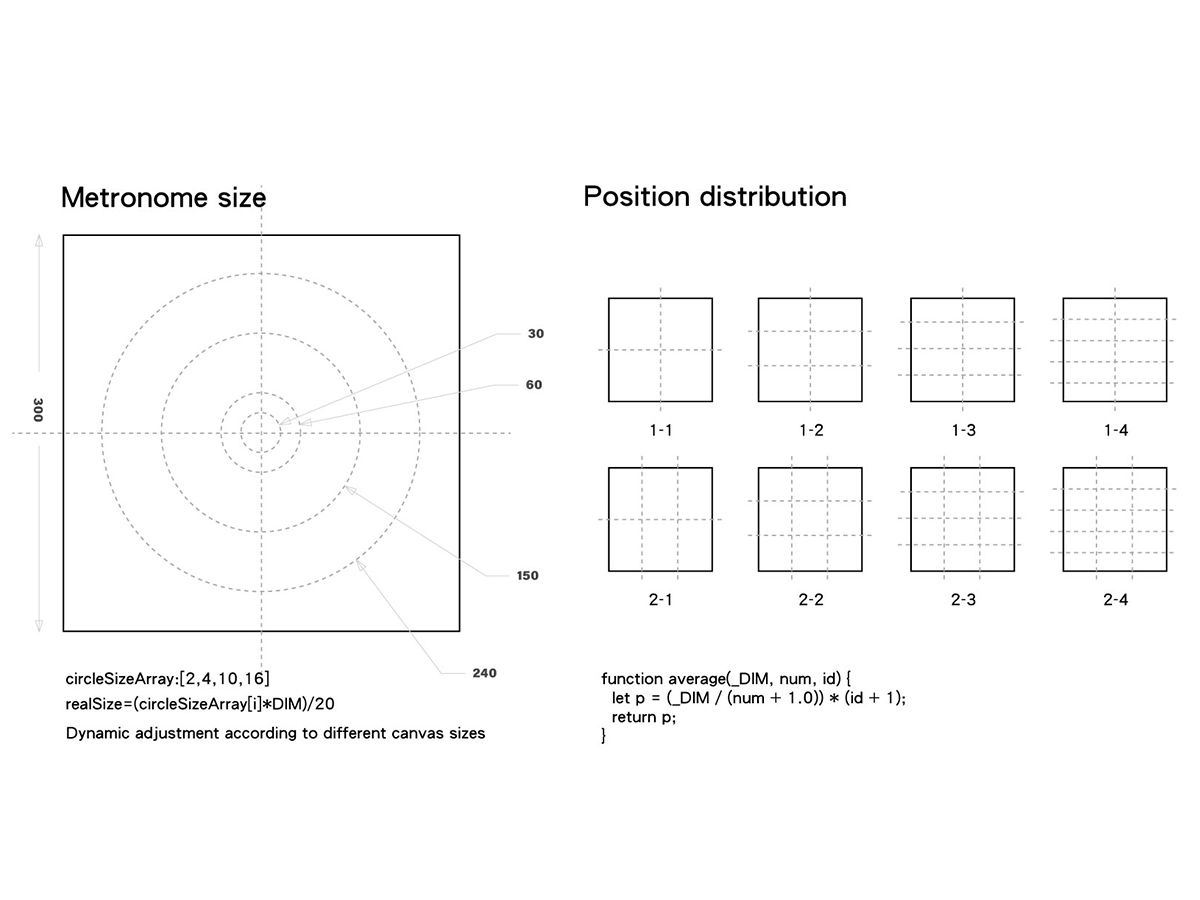 Position distribution
In order to make the artwork look the same on different screen sizes, a number of customized functions are used to calculate the position.
The size of each Metronome determines the overall trigger rate of the music, and therefore must be assigned to the canvas in a certain proportion.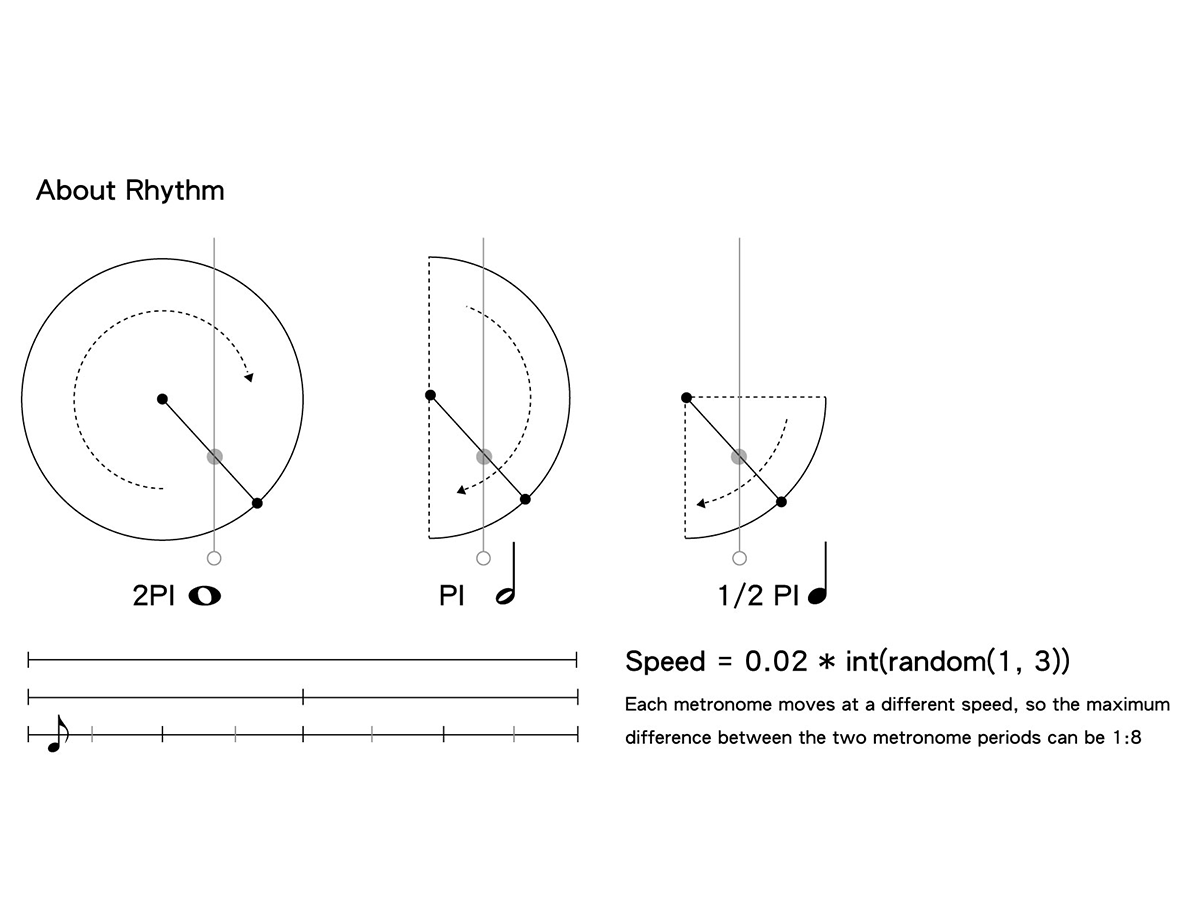 Rhythm
The circumference of the circle is 2PI, so by taking the remainder mod(x,PI), I can determine the length of time arbitrarily. This allows for precise control of the beat and tempo and is an interesting shape for music.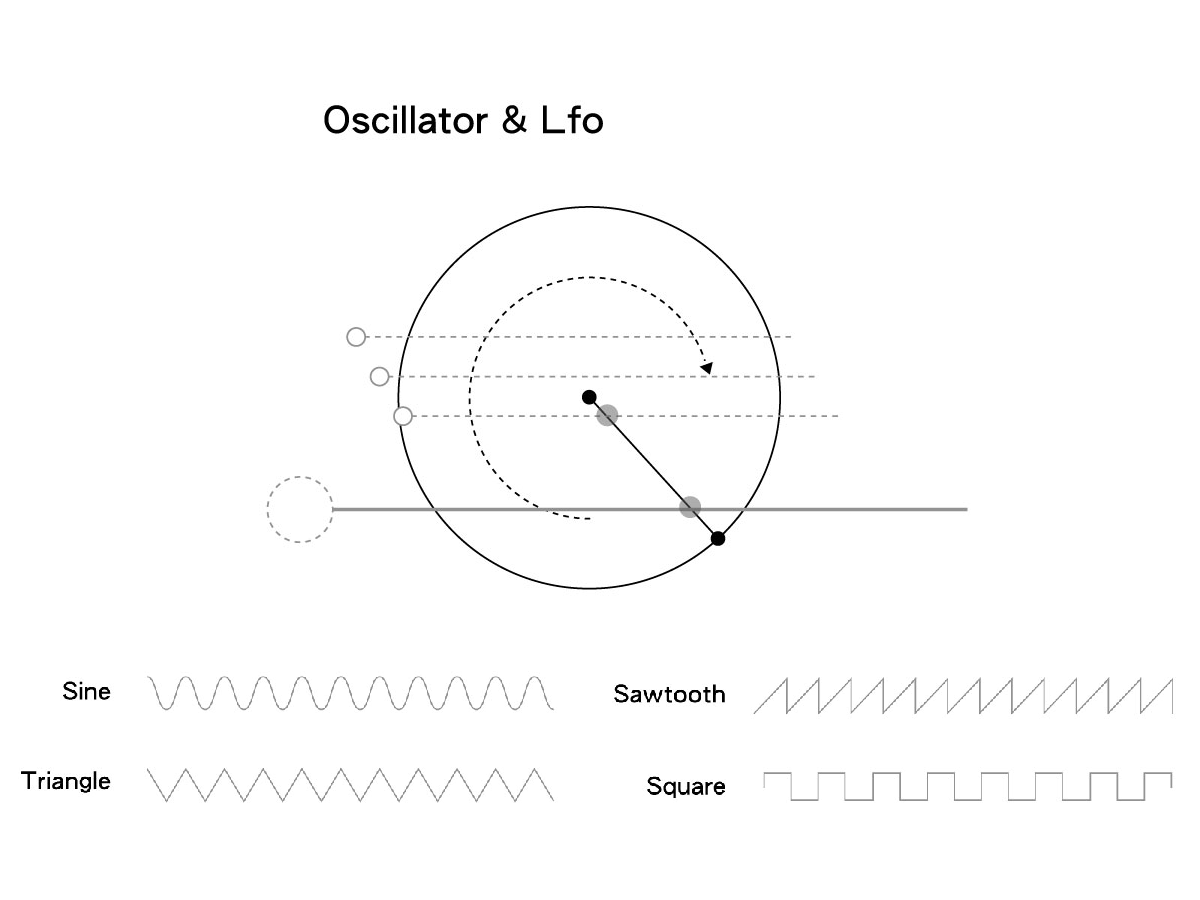 WaveForm
simple maths to generate other waveforms. I believe that by starting with the basics, you can get the most complex sounds.
Feature
Surface: Sunset | Ocean | Forest | Cosmological | Monochromical
GeoPos:
FrameColor:
BgSpecial:
MelodyNum:
LineNum:
SpecialLine:
ColorDots:
ShapeWeight:
BgObjShape:
BgObjNum:
OscSine:
OscSquare:
OscTriangle:0,
OscSawtooth:0,
Ring: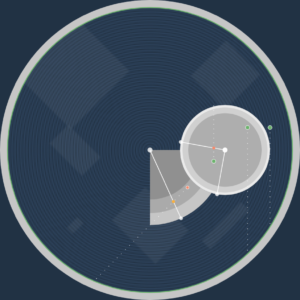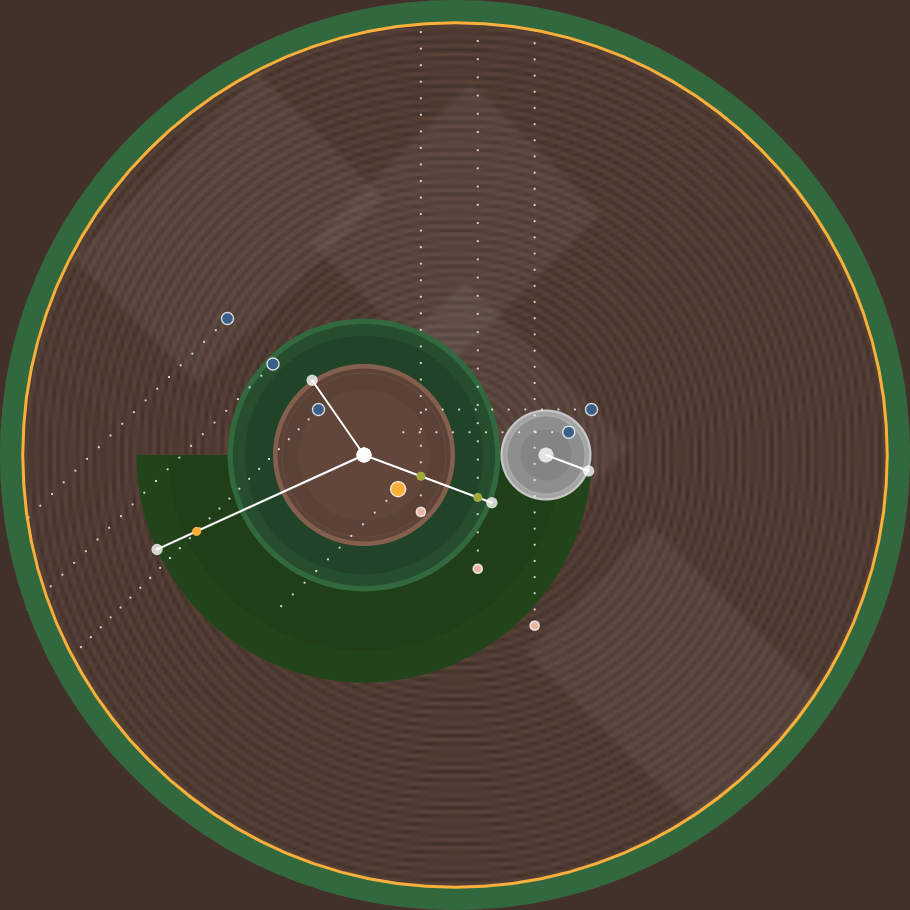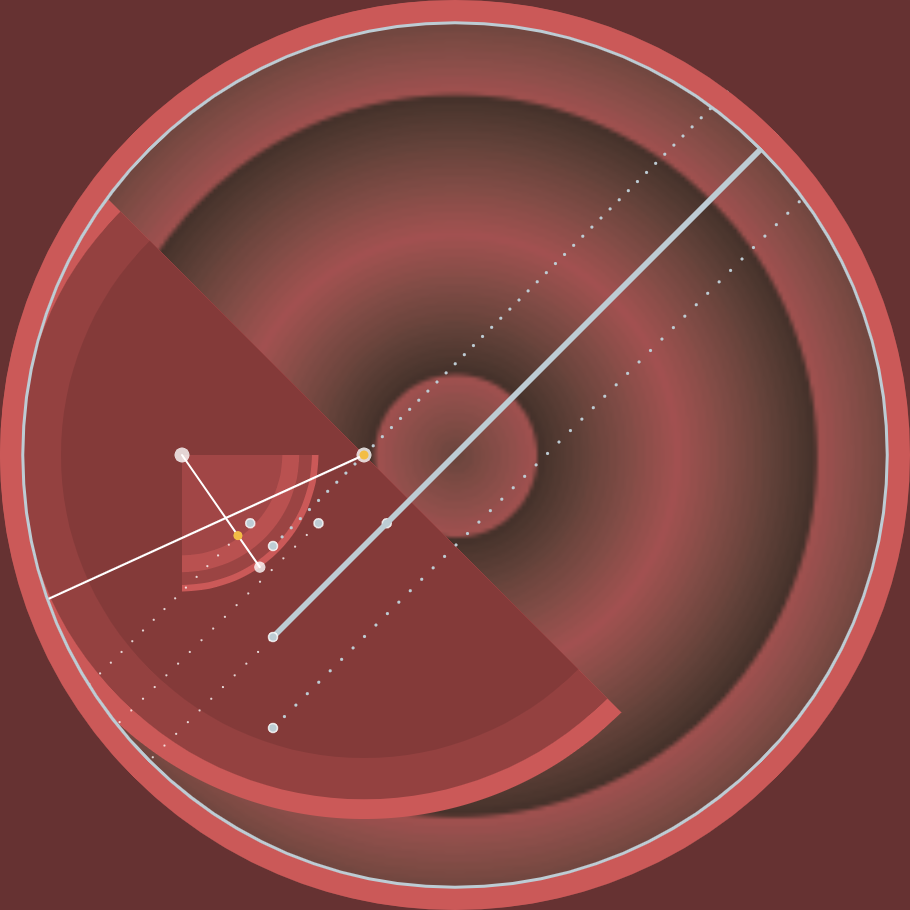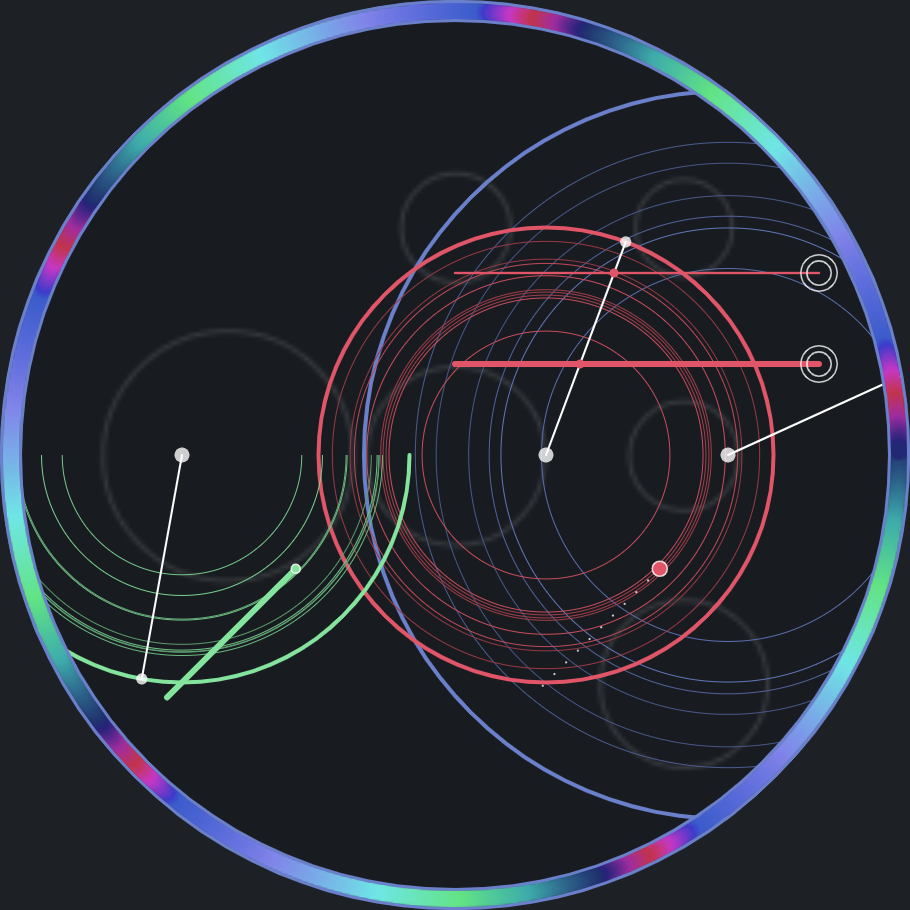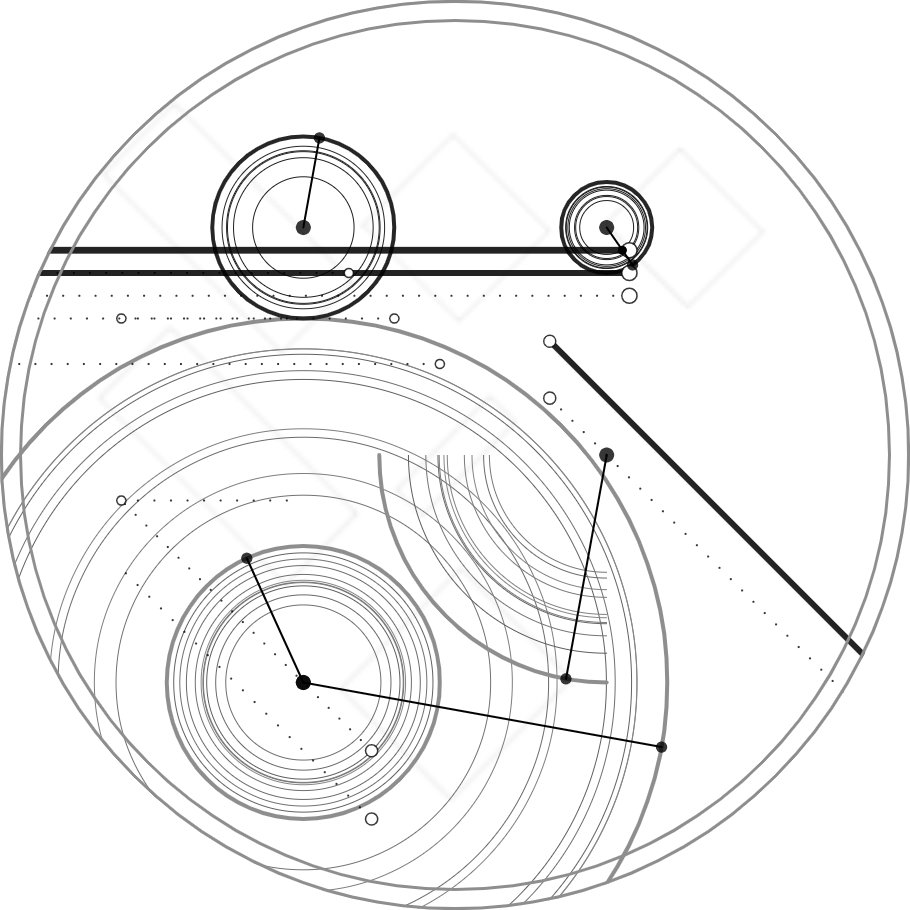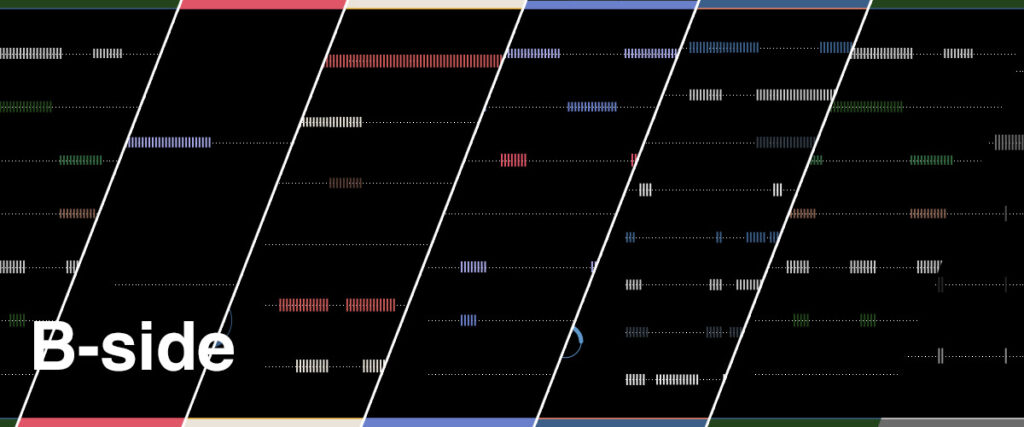 There is no dominant between the sound and the graphic in Good Vibrations. They are all driven by logic and algorithms. It's a record of times in B-side, it's like a music sheet of Good Vibration. Just read those records. The past, the present and the future, all happened at the same time. You must listen to the vibration, write down the sheet in the time. It's about coincidence, circulation and the way how we count time. It's all about Good Vibrations.